For those looking to enhance their living spaces with warmth, color, and texture, handmade felt ball rugs are a beautiful and eco-friendly solution. They are made with natural wool and gorgeous designs that are both useful and attractive utilizing traditional techniques by expert artisans.
Felt ball rugs are made up of tiny, spherical balls of wool that are skillfully stitched together to form a larger rug, if you are not familiar with them. Felt ball rugs are a safe, non-toxic alternative to synthetic rugs because they are made of natural materials and often employ wool from sheep.
Making a felt ball rug is a labor of love that takes much skill and endurance. Hand-rolled little balls of raw wool are formed by artisans, who then stitch the balls together to form elaborate patterns and designs. The brilliant colors and patterns of the finished carpets are evidence of the skillful craftsmanship used, and they are really one-of-a-kind.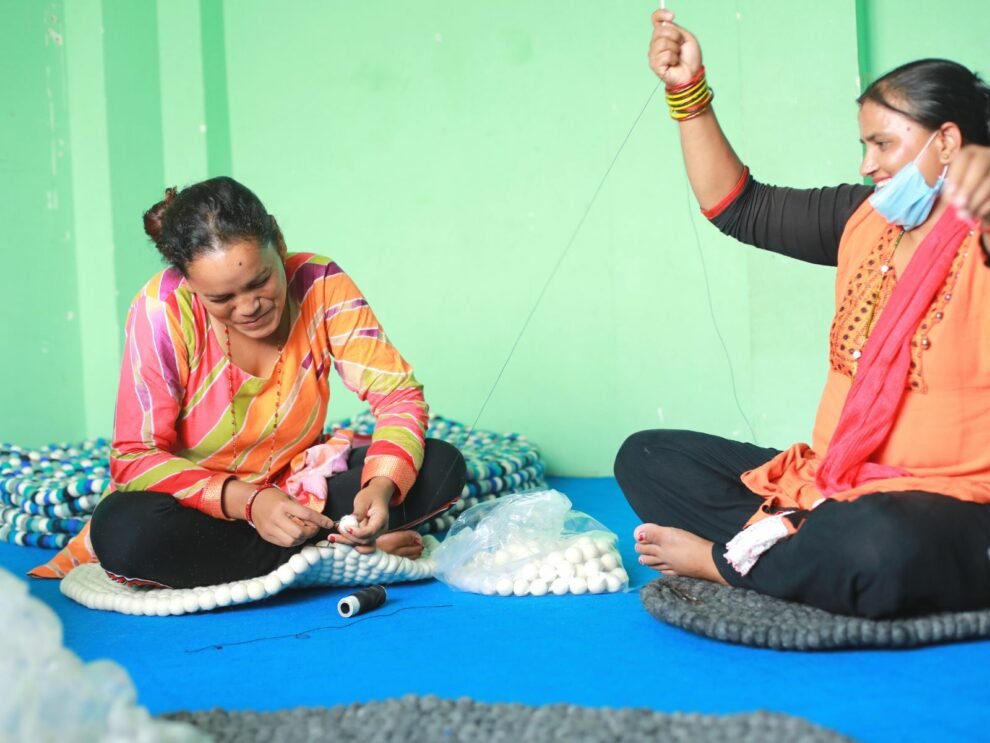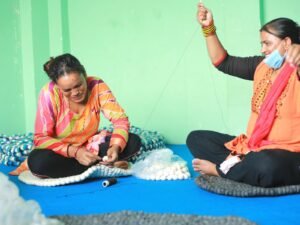 Why then do you want a felt ball rug? First of all, they provide a low-impact substitute for synthetic rugs that is a sustainable option. Felt ball rugs are also quite resilient and soft, making them perfect for high-traffic areas like living rooms and corridors. They can also be used in a variety of locations, including bedrooms, nurseries, and outdoor areas. It is important to note that many felt ball rugs are created by female artists in underdeveloped nations, giving them a means of livelihood for themselves and their families. By selecting a felt ball rug, you not only enhance the beauty and originality of your house while also helping a local group of talented craftspeople.
The lifespan of felt ball carpets is well recognized when it comes to durability. Wool is a practical and fashionable addition to any home because its fibers are inherently durable and able to tolerate use. The rugs are also renowned for their vivid, rich hues, which give any room warmth and personality. There are a few care guidelines to keep in mind so that your felt ball rug always looks its best. Any dust or dirt that has gathered on the surface of the rug can be removed with regular vacuuming. If a stain does occur, it may usually be removed by using a damp cloth and a light detergent. To protect the wool fibers, it's best to stay away from abrasive cleaning agents and strong chemicals.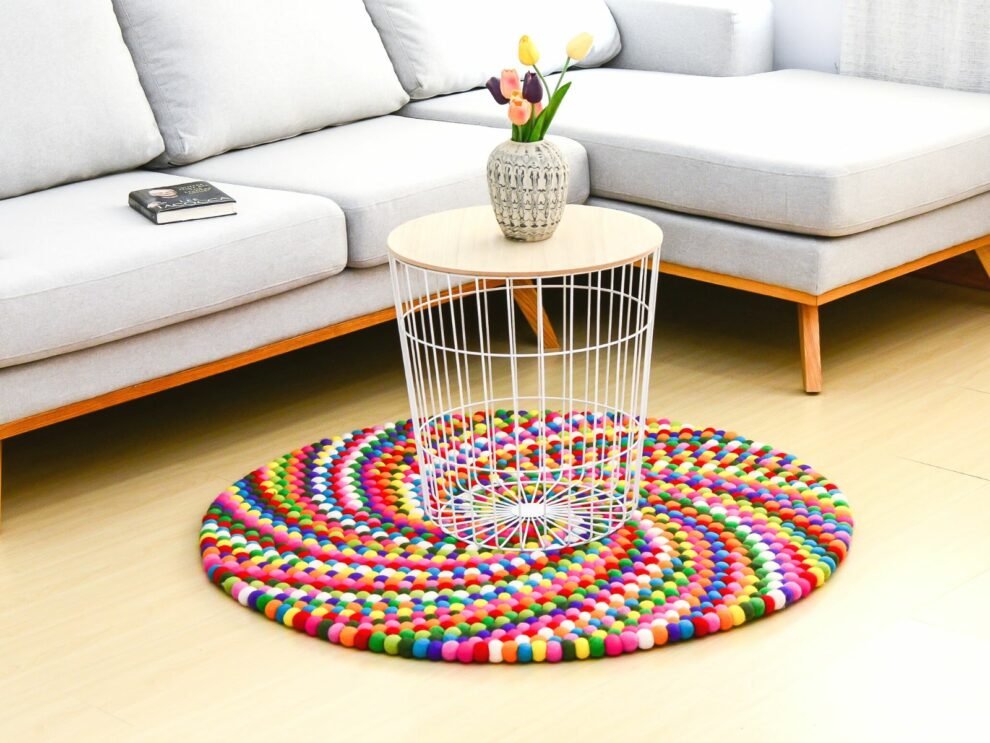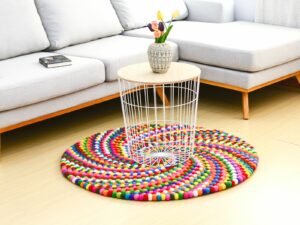 To sum up, anyone wishing to add color and texture to their living spaces will find that handmade felt ball rugs are a beautiful and environmentally friendly option. Its durability and adaptability make them a useful and fashionable addition to any home. They are manufactured with care and attention to detail by professional artisans. By purchasing a felt ball rug, you not only add beauty to your house while also empowering a group of female artists. Our
website
provides a range of options to suit your style and budget if you're interested in adding a handmade felt ball rug to your house. We're dedicated to providing you with attractive, artisanal goods that are also environmentally friendly. Today, look through our inventory to locate the ideal rug for your room!