As the festive season approaches, it's time to deck the halls with handmade charm. Felt, with its versatility and cozy appeal, makes for the perfect material to create unique and heartwarming Christmas decorations. In this blog post, we'll explore a delightful array of felt Christmas decoration ideas that will add a touch of magic and warmth to your holiday celebrations. Whether you're an experienced crafter or a novice, these ideas are sure to inspire your creativity and infuse your home with festive cheer.
Felt Christmas Tree Ornaments: Miniature Masterpieces
Dive into the world of miniature crafting by making your own felt Christmas tree ornaments. From traditional stars and angels to quirky, modern designs, these ornaments will add personality to your tree.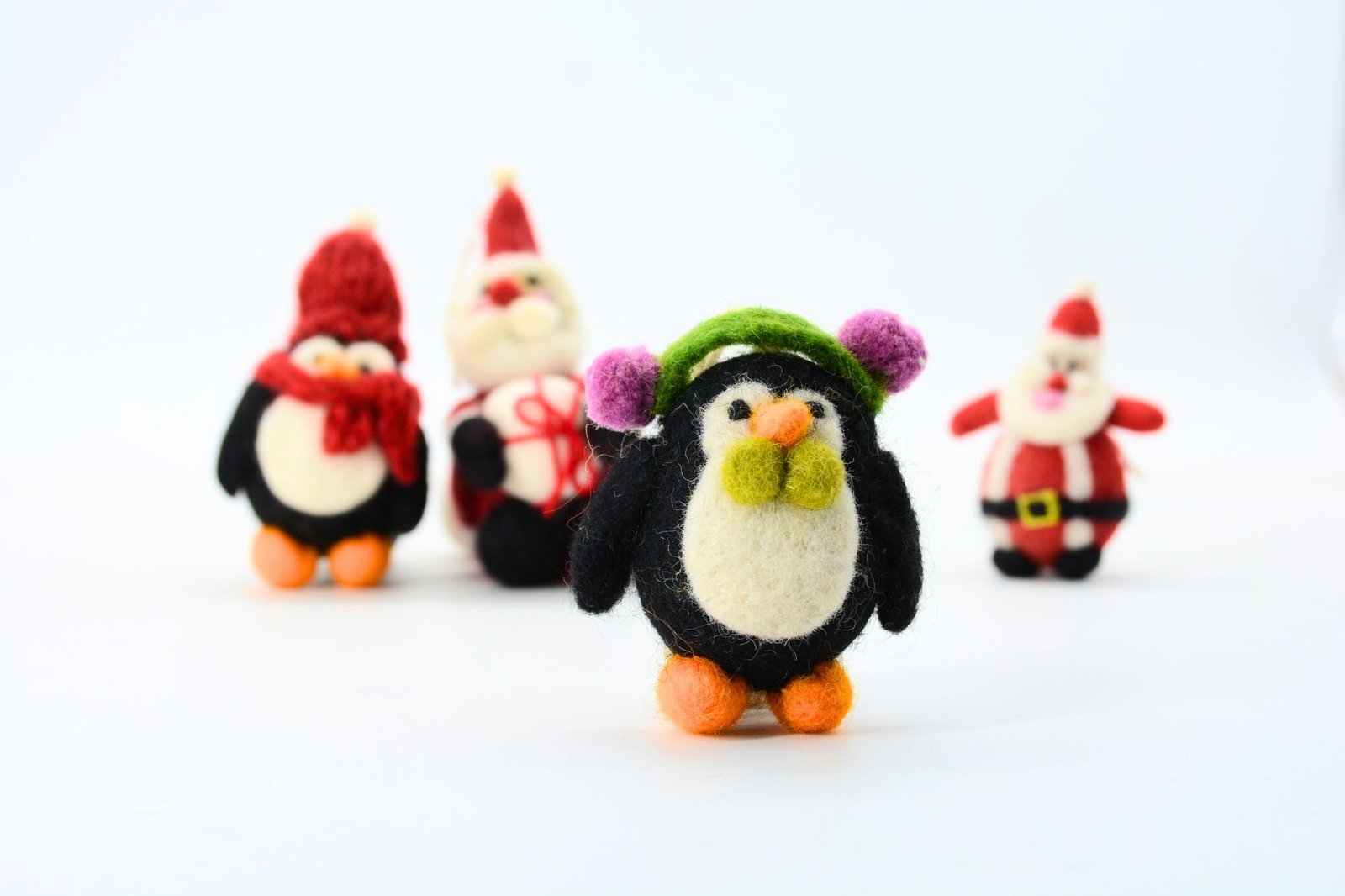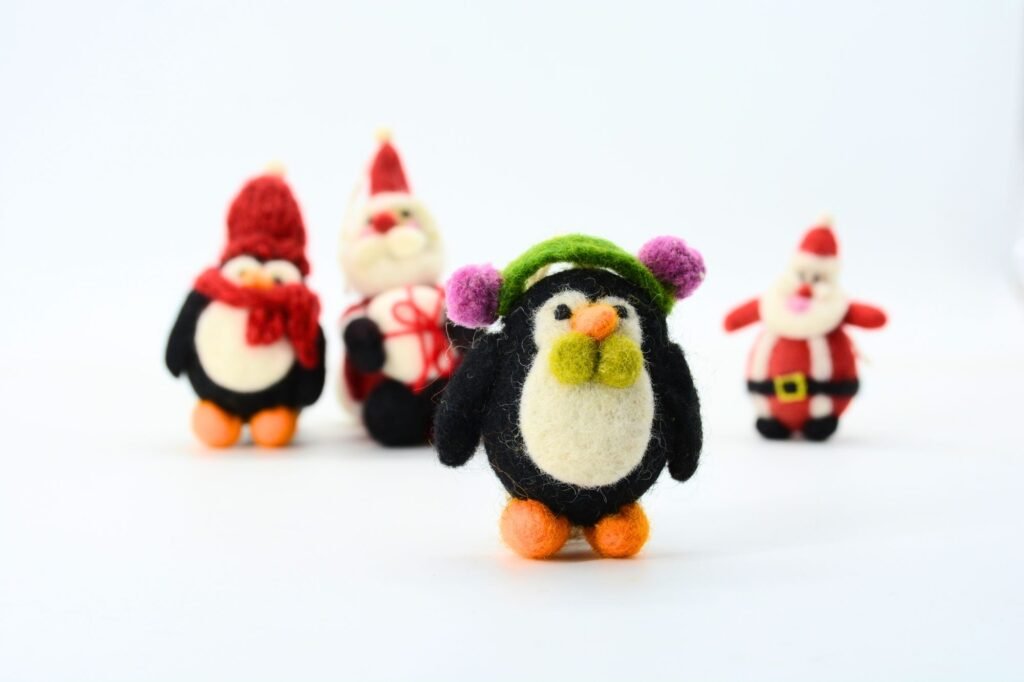 Felted Stockings: Personalized Festivity
Craft personalized felted stockings for each member of your family. Decorate them with names, unique patterns, or even a special message to make Christmas morning even more memorable.
Felt Advent Calendar: Daily Doses of Joy
Build excitement in the days leading up to Christmas with a DIY felt advent calendar. Fill each pocket with small surprises or meaningful notes, creating a cherished family tradition.
Felted Wreaths: A Warm Welcome
Hang a handmade felt wreath on your front door to greet visitors with holiday warmth. You can customize the colors and ornaments to suit your style and theme.
Felt Table Decor: Elegant Tablescape
Elevate your holiday dinner table with felt table runners, placemats, and coasters. These felted creations will set the stage for a memorable Christmas meal.
Felt Nativity Scene: Keeping Tradition Alive
Craft a beautiful felt nativity scene to remind everyone of the true meaning of Christmas. The nativity scene can become a cherished centerpiece in your holiday decor.
Felted Garland: String of Sparkling Joy
Create a festive atmosphere with felt garlands. You can keep it classic with snowflakes and stars or get creative with unique shapes and colors.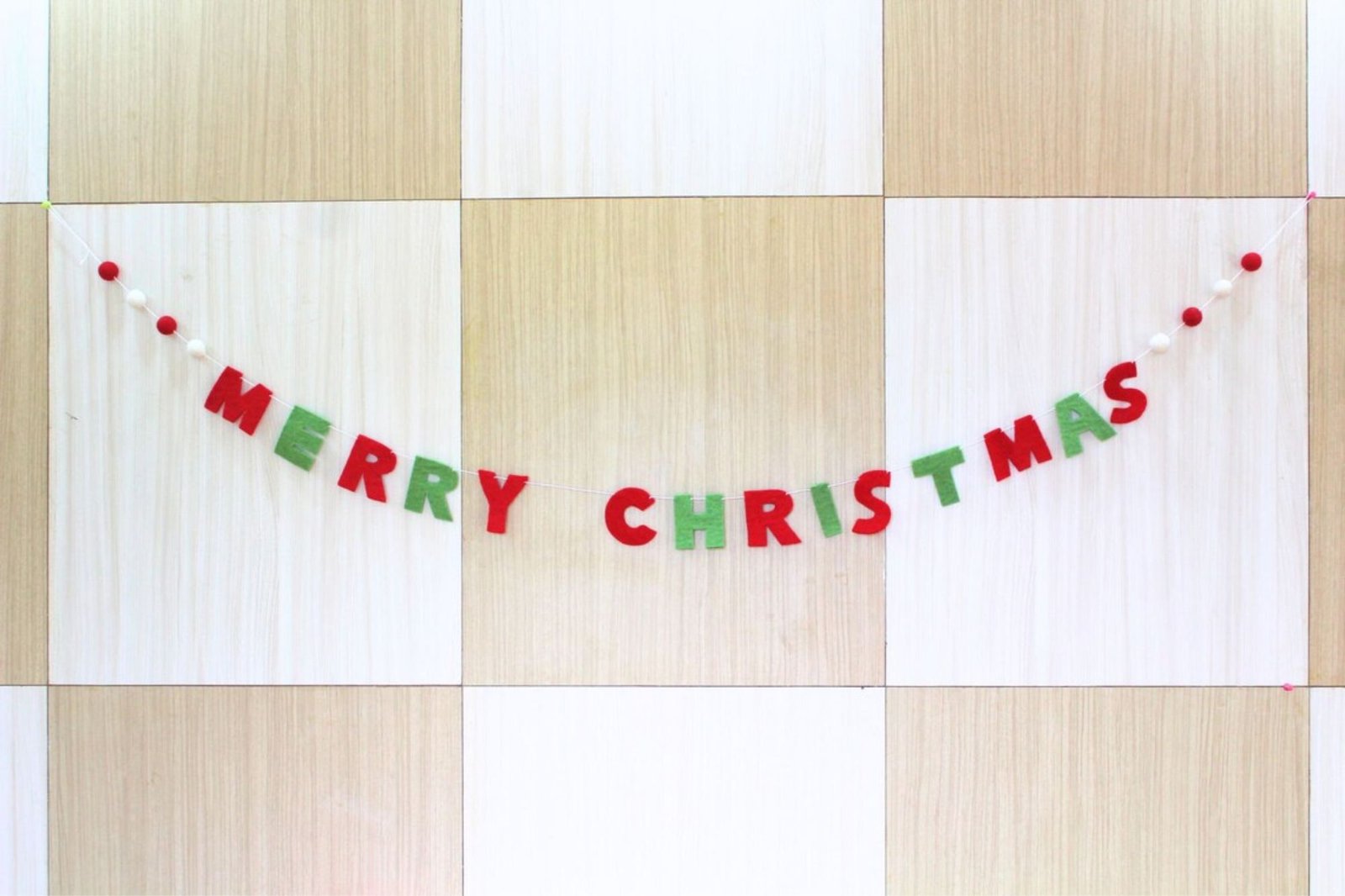 Felt Snowflakes: A Winter Wonderland Inside
Make delicate felt snowflakes to hang from your ceiling or windows. They bring the magic of snow indoors without the chill.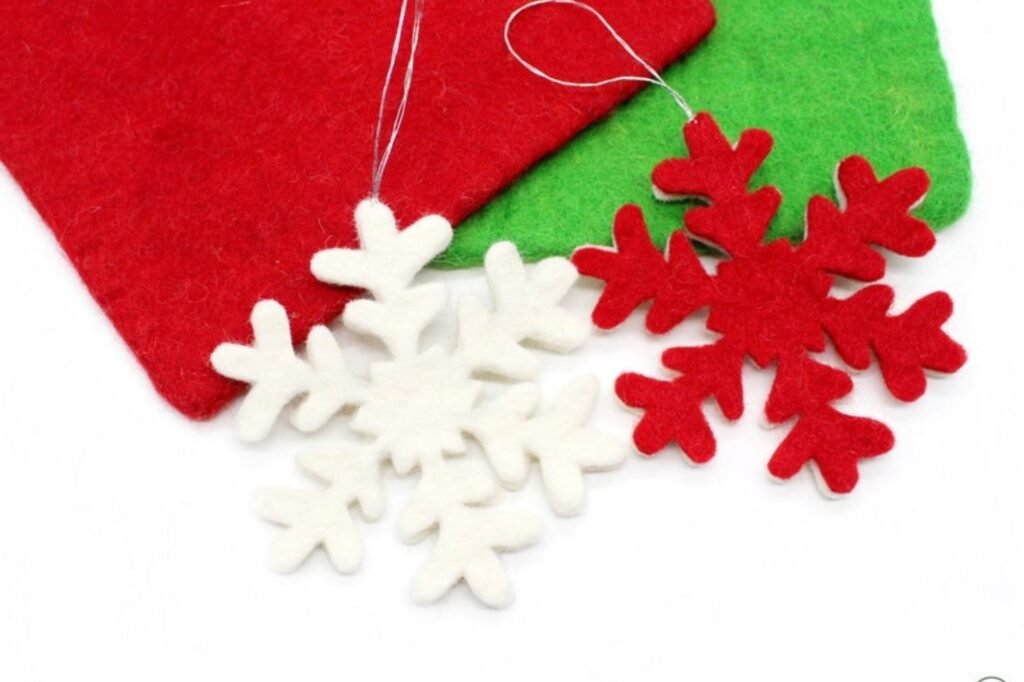 Felt Reindeer Decor: Santa's Helpers in Felt
Craft charming felt reindeer to scatter around your home. These adorable creatures will add a playful touch to your Christmas decor.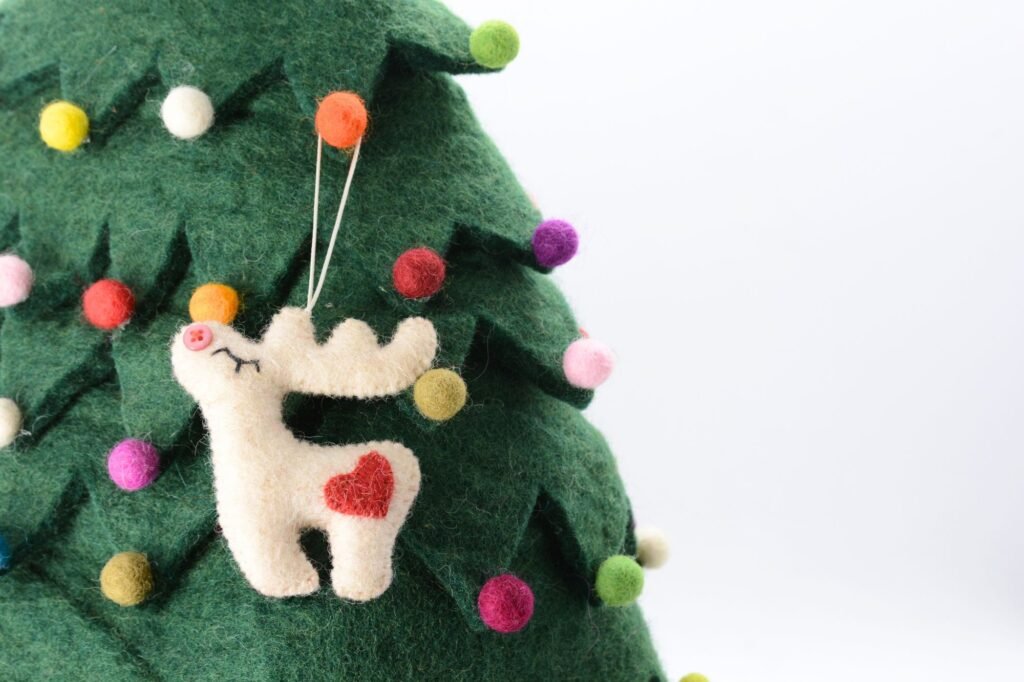 Felted Candle Holders: Cozy Glow
Transform glass candle holders into cozy masterpieces by wrapping them in felt. The soft, warm light created by these holders adds to the holiday ambiance.
Conclusion: Felt Christmas decorations offer a delightful and personal way to celebrate the holiday season. Whether you choose to create felt ornaments, stockings, wreaths, or any of the other charming ideas mentioned, your handmade creations will infuse your home with warmth and festive magic. Gather your crafting supplies and let your imagination run wild as you embark on a journey to make this Christmas season truly special. Happy crafting and happy holidays!