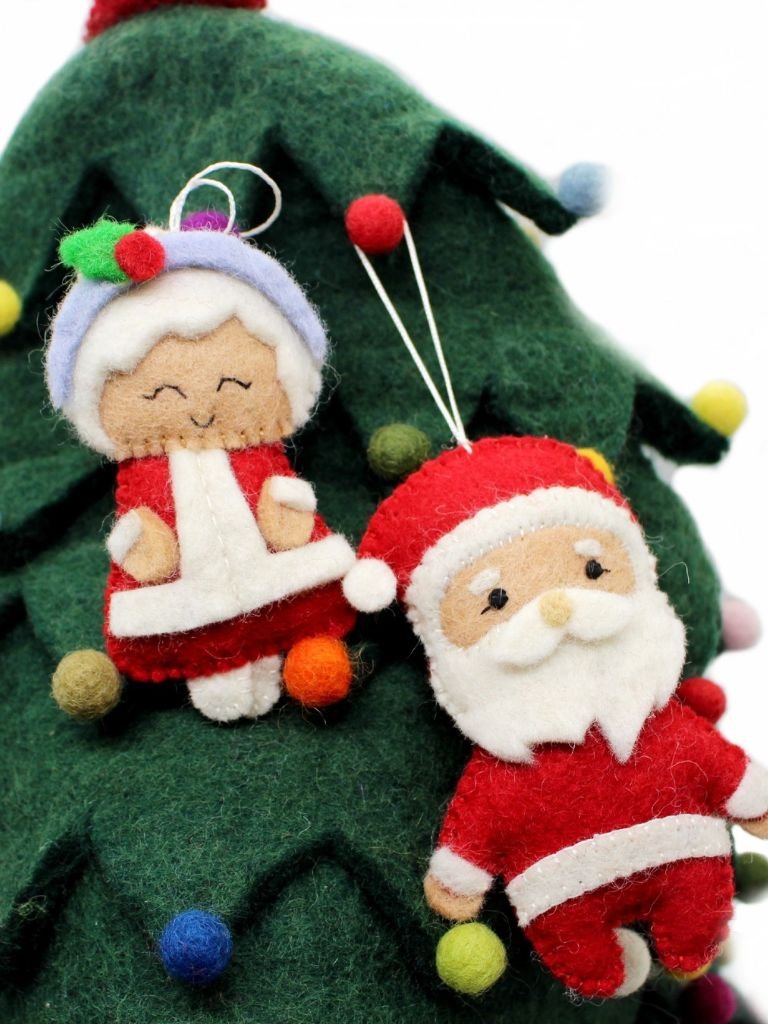 15% OFF Save Big this Season!
From charming tree decorations to elegant table settings and heartfelt gifts, our diverse collection offers something for everyone.
Make this season even more memorable.
APPLY COUPON CODE "MERRY23" while placing an order. 
Crafted in Nepal, Woven with Love
"Where Every Piece Tells a Story of Dedication and Creativity."
Felted Festivity
A Collection of Unique Ornaments to Make Your Christmas Merry and Bright
A Symphony of Felted Delights
Choose Your Favorite for a Magical Holiday Season
Every Shape and Color
Create a Winter Wonderland with Our Unique Ornaments
Lynn Lewis
"I was searching for something special to make our holiday season memorable, and woollyfelt's Christmas ornaments did just that. Our tree has never looked so charming!"
Whitney Bowerman
"I purchased several felt items from this shop for Christmas decor. I LOVE them! I couldn't be happier. The quality is great, they are adorable, and they even arrived relatively, which shocked me (from Nepal). I absolutely will buy again from this store!"
Roman Antonov
I stumbled upon woollyfelt's Christmas ornaments, and I'm so glad I did. The quality is top-notch, and I love that they're handmade.
TAKE A LOOK AT OUR OTHER PRODUCTS!
Explore Exclusive Wholesale Opportunities Now!
Get special prices on our handmade felt products when you buy in bulk.