While Halloween may still be months away, it's never too early to start planning and gathering inspiration for the most frightfully fun holiday of the year. With the captivating allure of felt wool products, you can unleash your creativity and create an enchanting Halloween ambiance that will mesmerize young and old.
Whether you're a fan of the eerie and mysterious or prefer a touch of whimsy in your Halloween celebrations, felt wool products offer a bewitching canvas for crafting a truly unforgettable haunted experience.
So, grab your broomsticks, gather 'round the cauldron, and prepare to be captivated by the magical allure of felt wool Halloween decor.
Let the spooktacular festivities begin!
Awaken Your Halloween Creativity with Felt Wool
Felt wool Halloween decorations possess a unique charm and add a touch of whimsy to your spooky celebrations. Here's why incorporating felt wool into your Halloween decor is a must:
Whimsical and Spooky Delight
Immerse yourself in the enchanting world of felt wool Halloween decor, where the soft textures and vibrant colors infuse your space with a whimsical yet spooky charm. From cute ghosts to wicked witches, each felt wool creation exudes its own eerie allure, adding an element of delight to your decorations.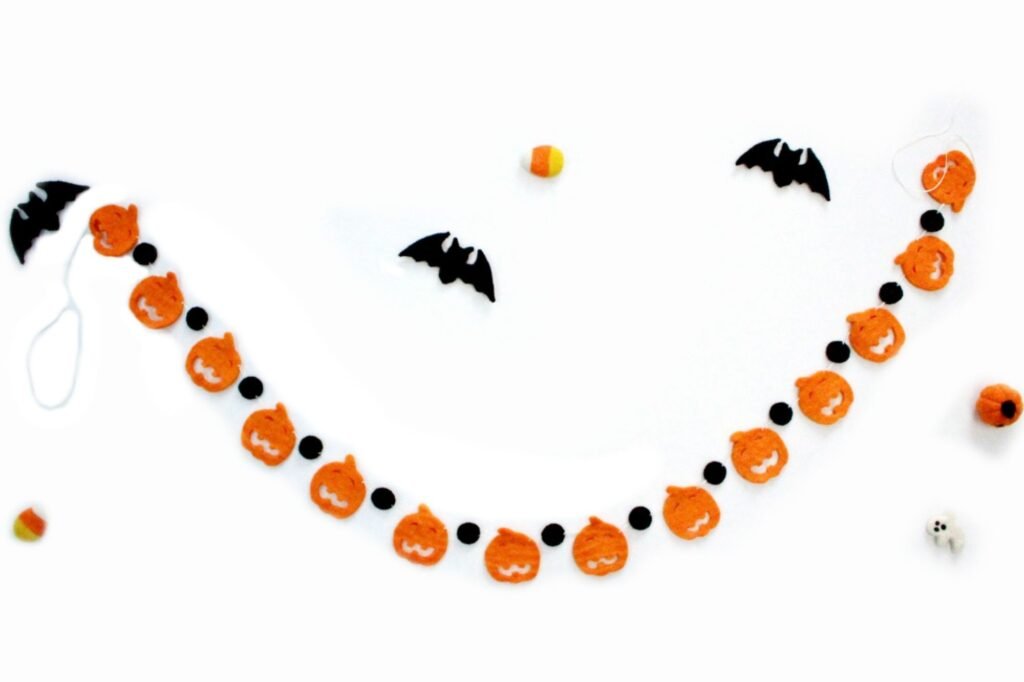 Unleash Your Imagination
Step into a world where imagination knows no bounds and the Halloween spirit runs wild.
Felt wool offers a bewitching canvas for crafting unique and personalized Halloween decorations. You can breathe life into adorable monsters, menacing bats, and mischievous pumpkins with a needle and thread. Let your creativity soar as you design and create whimsical felt wool masterpieces that will enchant your guests and transform your home into a haunted haven.
Meticulous Craftsmanship
Felt wool Halloween decorations are lovingly handcrafted by skilled artisans, ensuring exceptional quality and attention to detail. Each piece is a testament to their dedication and craftsmanship, resulting in exquisite decor items that will stand the test of time. The intricate stitching and delicate embellishments add an extra layer of enchantment to your Halloween display.
Versatility in Design
Whether you prefer a classic and spooky aesthetic or a whimsical and playful theme, felt wool decorations seamlessly adapt to your preferred style. Mix and match different felt wool elements to create a cohesive and captivating Halloween scene. From wreaths and garlands to table settings and wall hangings, felt wool can be transformed into an array of spellbinding decor pieces.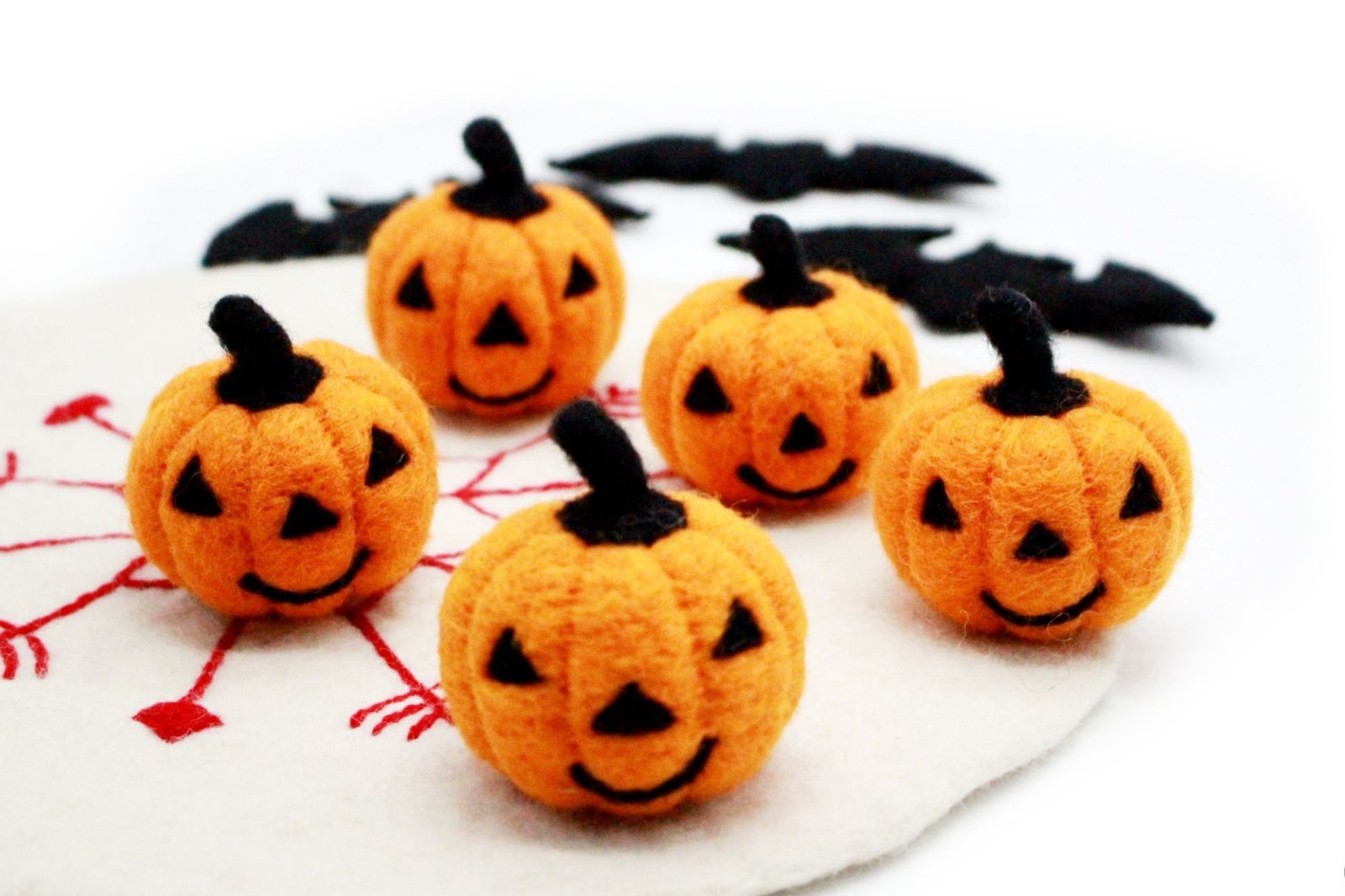 Unleashing Your Halloween Creativity
Now that we've delved into the enchantment of felt wool Halloween decor let's embark on a thrilling adventure to discover creative ideas that will transform your home into a haunted masterpiece:
Mysterious Wreaths of Allure: Craft a captivating Halloween wreath using felt wool accents like bats, spiders, or skeletal hands. Combine them with dried branches, eerie ribbons, and faux cobwebs to create a showstopping focal point for your front door or interior spaces.
Bewitching Wall Hangings: Summon the spirits with captivating felt wool wall hangings depicting witches' hats, cauldrons, or haunted houses. These eye-catching pieces will add an air of enchantment to your walls, hallways, or fireplace mantels.
Spooktacular Table Settings: Elevate your Halloween feast with felt wool placemats and coasters. Adorn your table with playful felt wool pumpkins, bats, or ghosts, creating an atmosphere that bewitches both young and old.
Hauntingly Beautiful Creatures: Craft mesmerizing creatures using felt wool figures such as ghosts, bats, or black cats. Hang them from the ceiling or in front of windows to create an eerie dance of shadows, captivating anyone who enters your space.
Eerie Illumination: Illuminate your Halloween nights with felt wool luminaries. Cut out spooky silhouettes like witches, owls, or haunted trees from felt wool and place them over flickering LED candles or string lights. Watch as the eerie glow creates a haunting ambiance, casting mysterious shadows throughout your space.
Enchanting Door Decor: Welcome trick-or-treaters with a touch of felt wool magic by adorning your front door with a charming felt wool Halloween wreath. Incorporate elements like pumpkins, black cats, or witches' hats to set the stage for a spellbinding entrance.
Sinisterly Sweet Treat Bags: Create personalized treat bags using felt wool in the shape of bats, spiders, or jack-o'-lanterns. These whimsical creations hold delicious surprises and add a delightful touch to your Halloween festivities.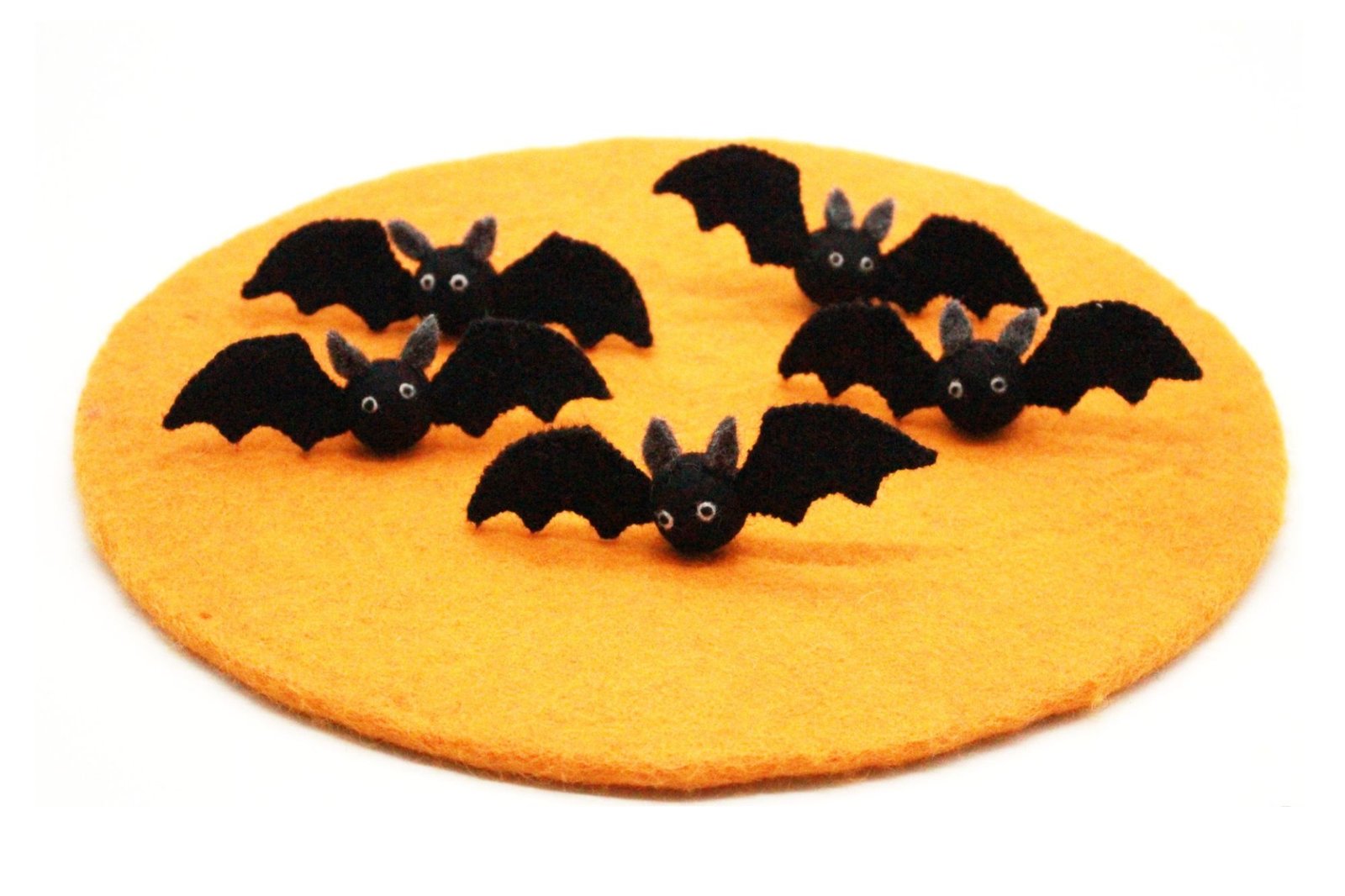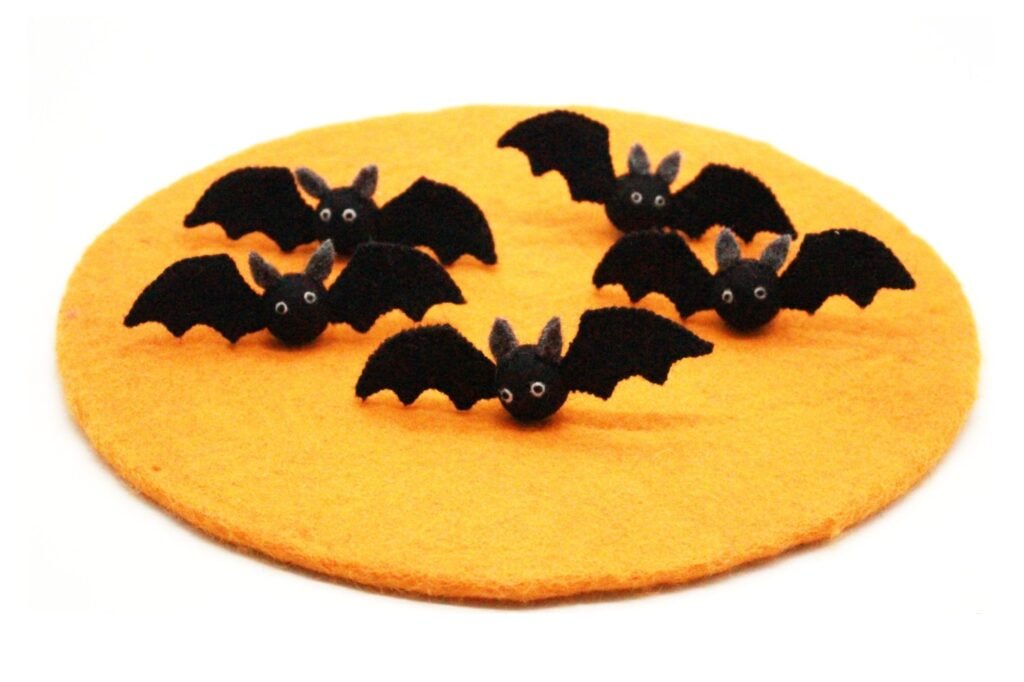 Mysterious Mason Jar Lanterns: Transform simple mason jars into enchanting lanterns by wrapping them with felt wool sleeves. Cut out intricate patterns, such as haunted houses or ghostly figures, to allow a soft glow to emanate from within. Scatter these eerie lanterns throughout your space for an ethereal effect.
Wickedly Wonderful Garland: Craft a captivating felt wool garland to drape across your fireplace, staircase, or windows. Use spooky motifs like witches' hats, ghosts, and black cats to add a touch of whimsy and create a bewitching focal point.
Charming Creature Decor: Bring a playful element to your Halloween decor with adorable felt wool creatures. Craft felt wool bats, mice, or spiders and position them strategically around your home to surprise and delight guests with their mischievous presence.
Remember, the true magic of Halloween lies in unleashing your creativity and infusing your space with a sense of enchantment.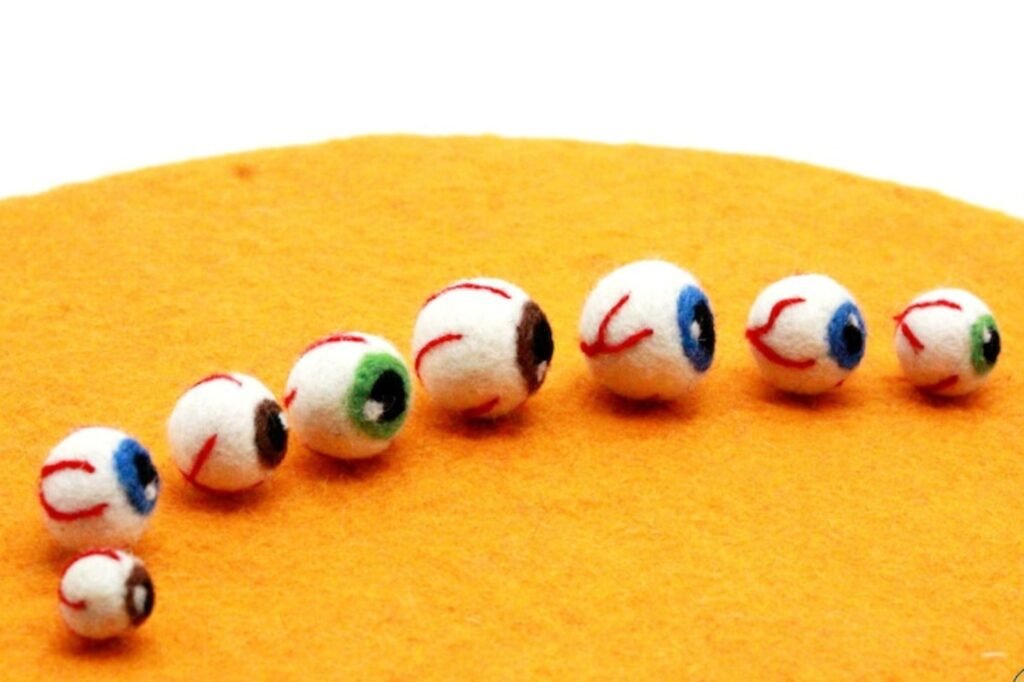 Finally
Whether adorning your walls with hauntingly adorable felt wool garlands or embellishing your tabletops with eerie felt wool pumpkins, these enchanting decorations will transport you and your guests to a frightful delight.
With the captivating charm of felt wool Halloween decor, you have the power to create a hauntingly beautiful ambiance that will leave a lasting impression on all who enter your home. From whimsical wreaths to eerie illuminations, the possibilities are endless.
So, embrace your creativity, let your imagination soar, and unleash the magic of felt wool as you embark on an unforgettable journey to transform your space into a bewitching haven this Halloween.